Manufacturing
Our advanced manufacturing facility coupled with over three decades of experience enables TomaHawk to manufacture all of our products "in-house" with stringent guidelines for material specifications and overall quality control. ISO 9001:2015 certification testifies to an unyielding commitment to quality.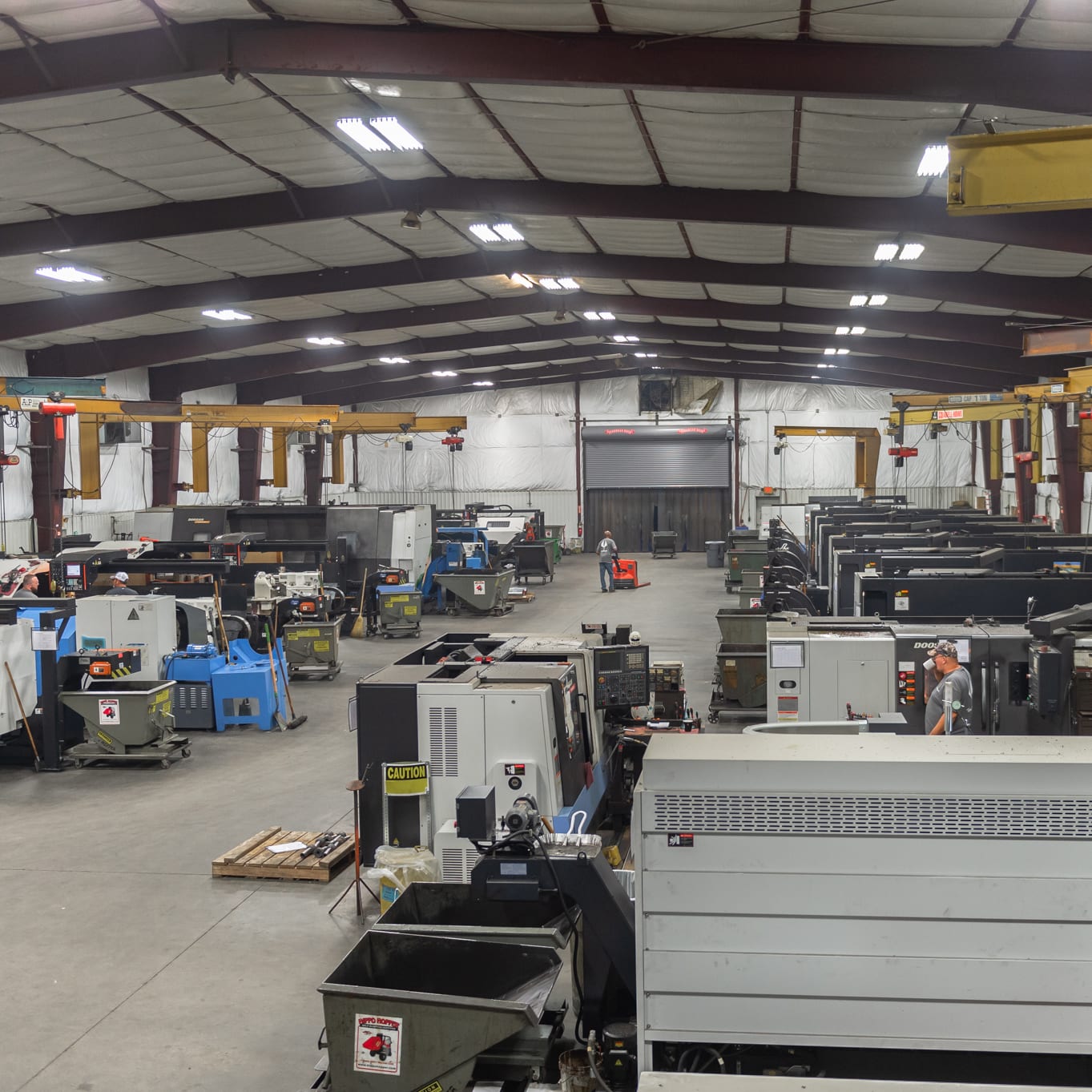 TomaHawk's machine shop facility consists of over 100,000 square feet of climate-controlled area housing over 100 CNC lathes, mills, and grinders as well as various other manually controlled manufacturing equipment. Our air-conditioned facility ensures that our machine tools cut consistent, dimensionally accurate parts.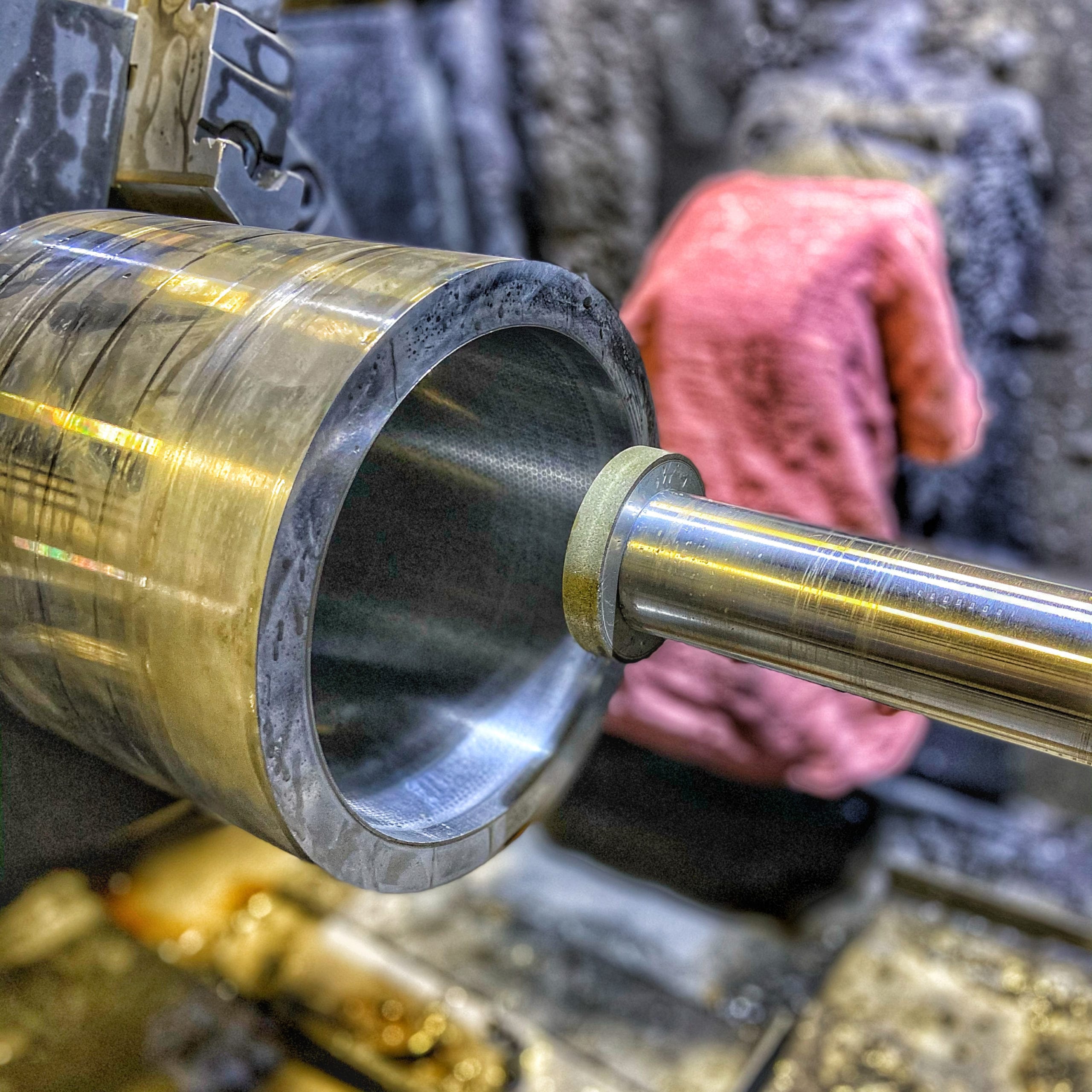 TomaHawk's state-of-the-art "BlackTip" radial bearing manufacturing facility consists of over 30,000 square feet of dedicated radial bearing manufacturing equipment. This allows TomaHawk to produce extremely wear-resistant, durable, and cost-effective radial bearings for its own drilling motors as well as custom engineered solutions for other downhole motors and drilling tools.
These bearings have proven to be extremely wear-resistant, durable, and cost-effective. They have proven themselves in the harshest drilling environments where other bearings have failed.
The BlackTip radial bearing consists of Tungsten Carbide tiles bonded to a steel housing. The Tungsten Carbide tiles are arranged in a dense array to maximize carbide content and wear resistance. These tiles are surrounded by a high-quality carbide matrix material. This formulation makes the BlackTip bearing approximately 92% Tungsten Carbide by volume providing superior wear resistance.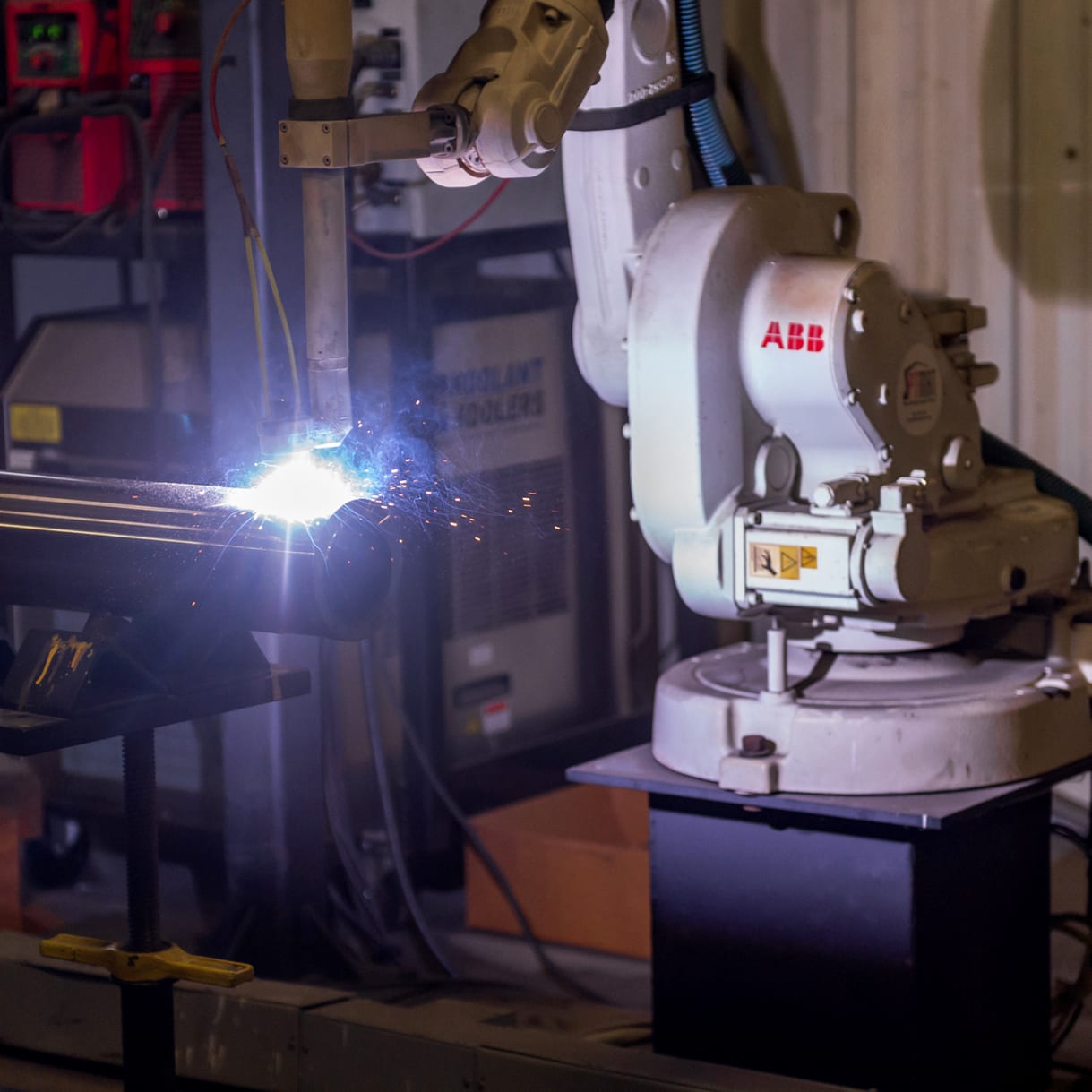 TomaHawk's welding facility is equipped to lay tungsten carbide hard metal on wear pads, drive coupling lobes, and stabilizers, in addition, to re-working worn drive couplings to return them to new condition. Our robotic welding systems are able to produce uniform wear pads with consistent thickness without the need for post grinding operations.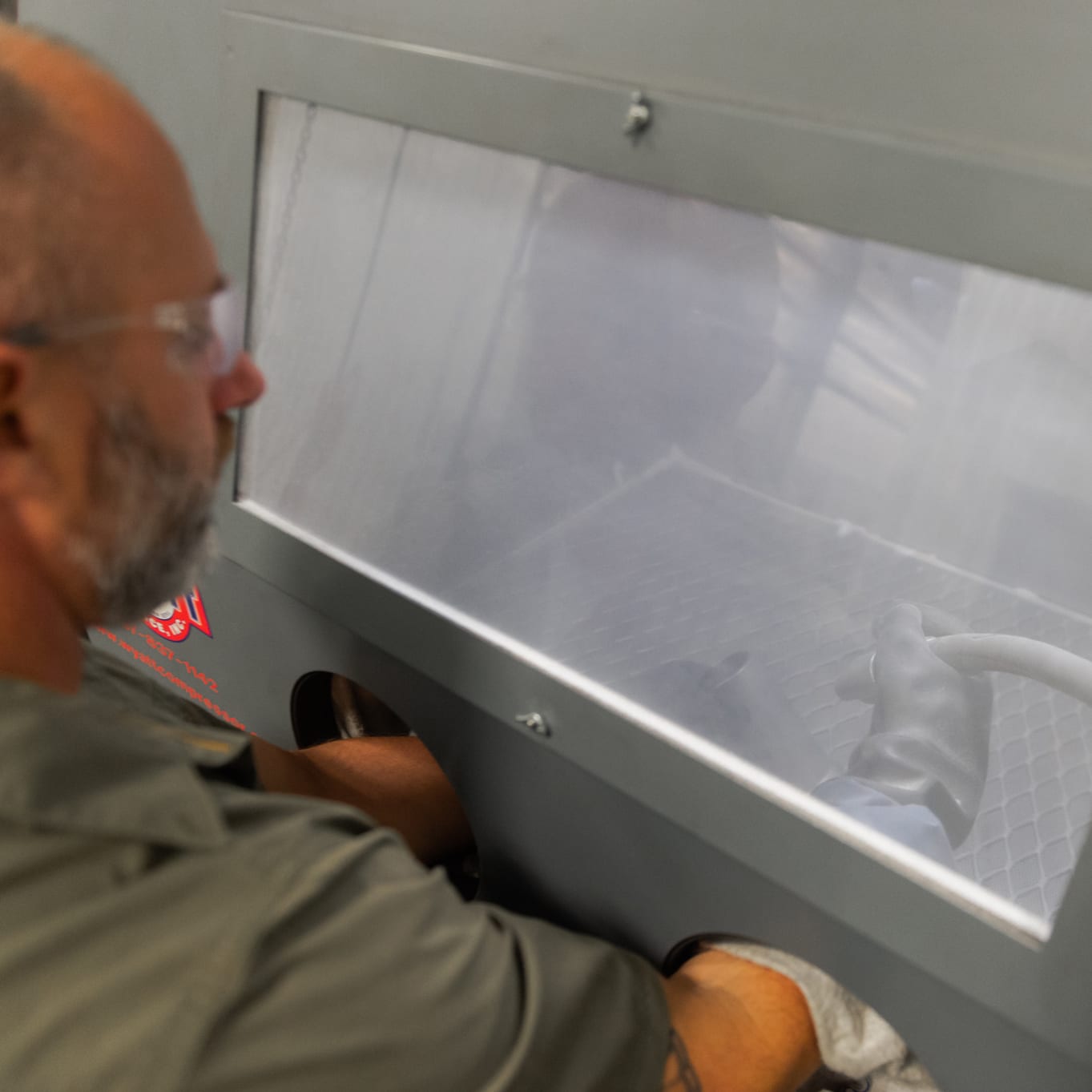 Shot peening can be used to reduce surface cracking on parts with areas of high-stress concentration such as threaded connections, radii, sharp corners, etc. Shot peening bombards the surface of the part with steel balls or "shot" at just the right pressure and intensity. This relieves residual stresses and can reduce the occurrence of fatigue cracking in highly stressed parts.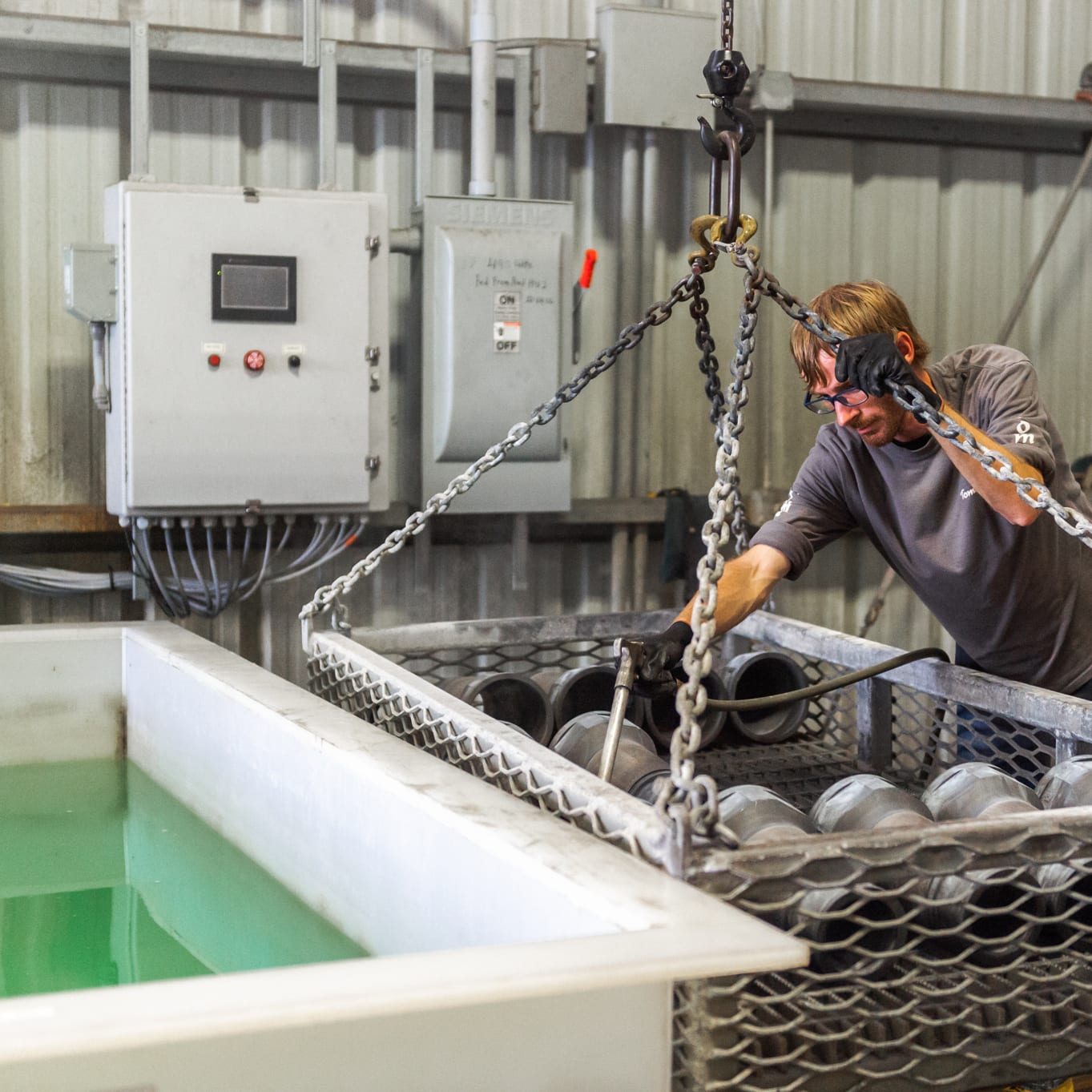 We also have zinc phosphating capabilities, which helps the parts to retain oil and lubricating compounds to prevent corrosion and thread galling.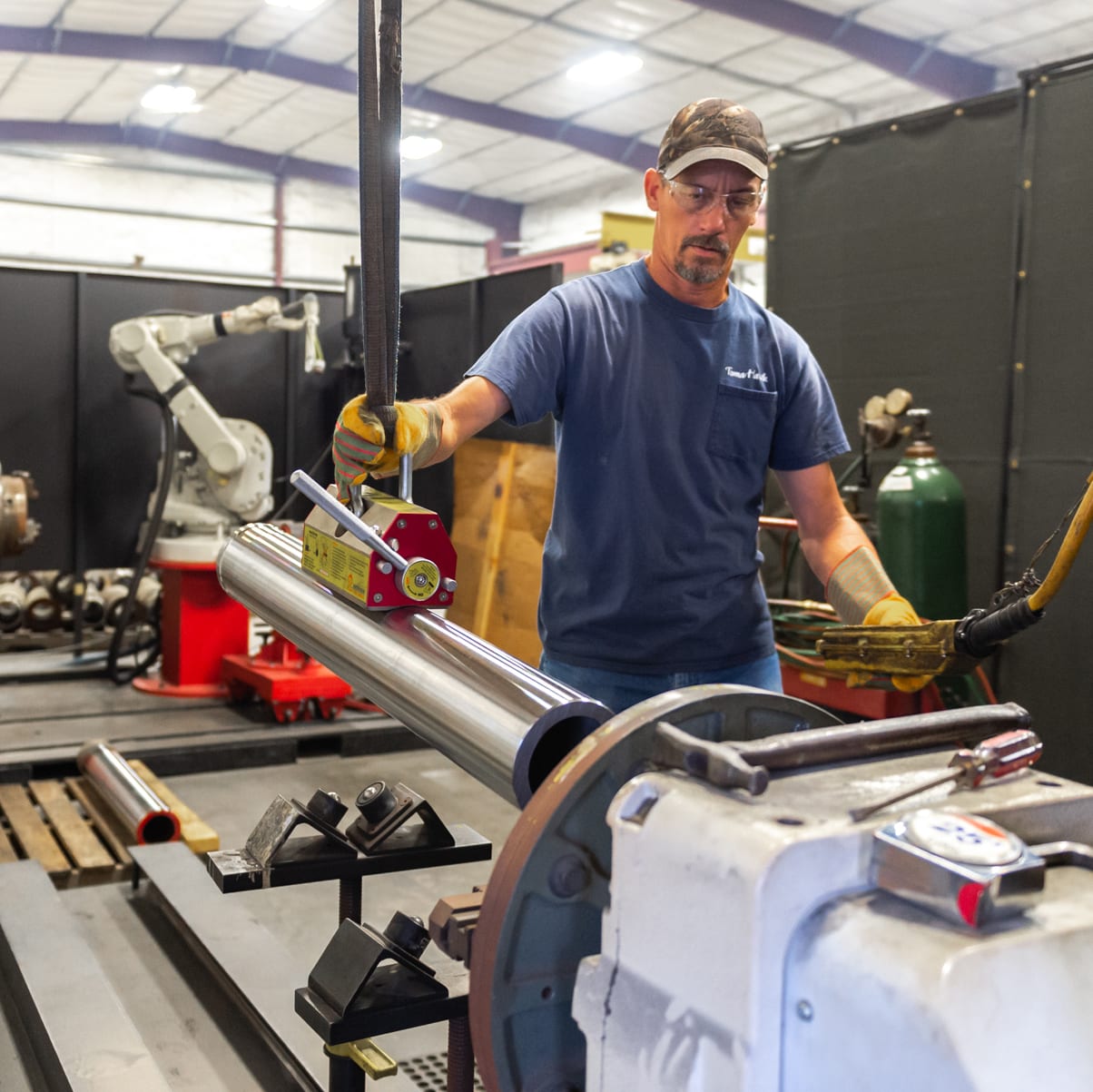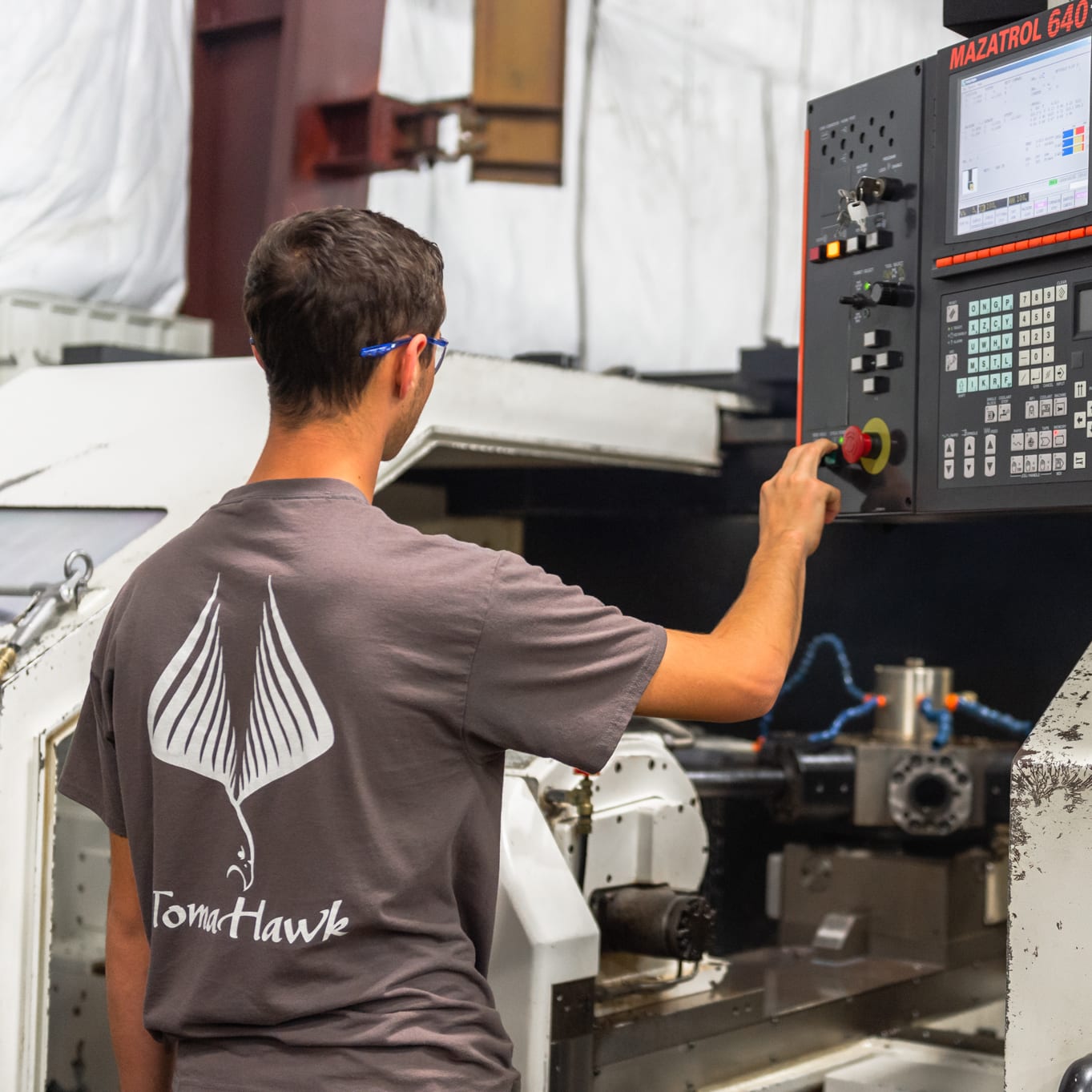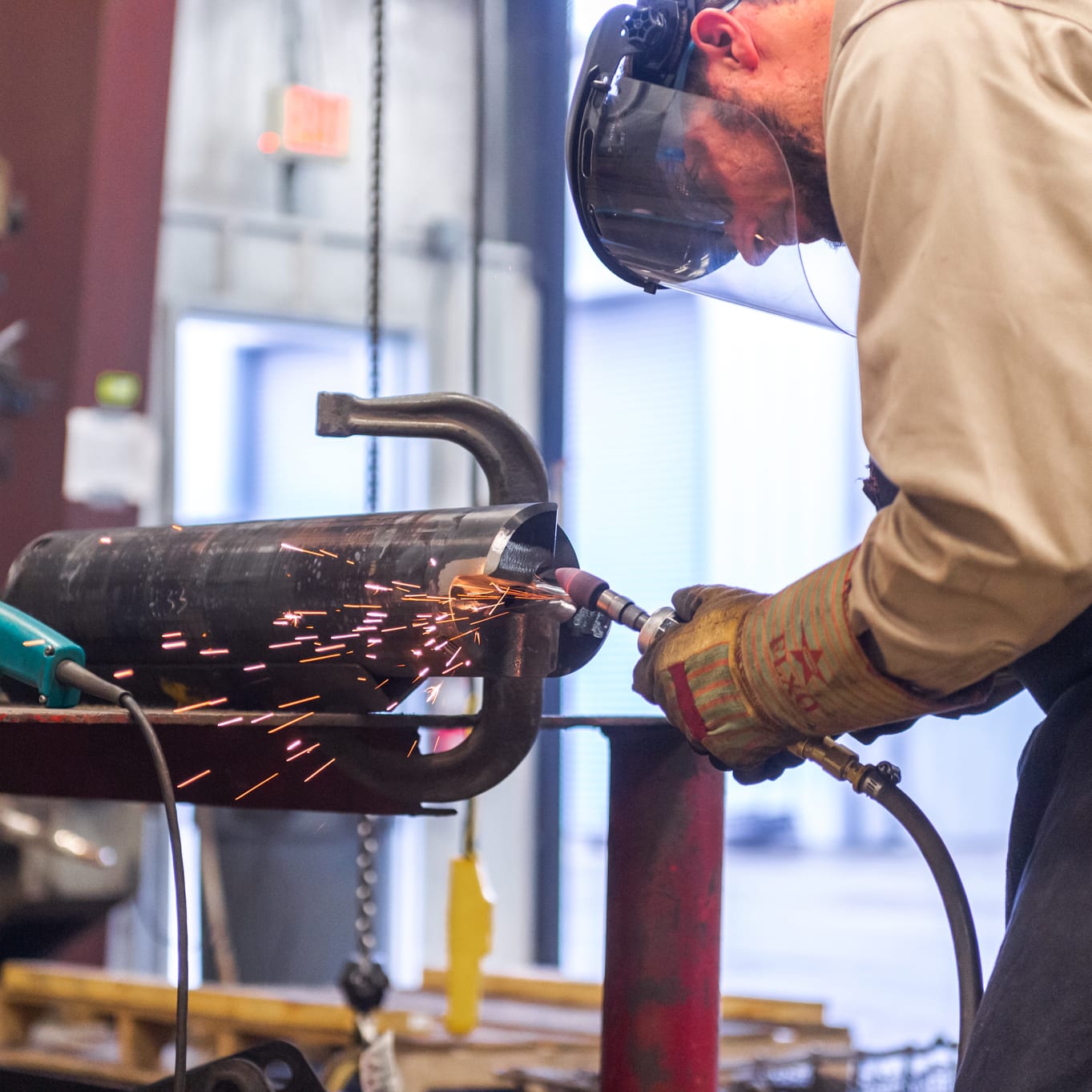 Message Us
Ask a Question or Request a Quote.
Broussard Location
116 Spinner Drive
Broussard, LA 70518